Current parts and mods
4.0 OHV from a 94 Explorer
A4LD/5R55E hybrid, rebuilt, shift kit, oversized pan
1354/1354 doubler
Explorer front driveshaft for rear
Explorer Sport rear driveshaft for front
High pinion dana 44, Helical LSD, 4.56 gears, Warn lockouts, Single spindle nut setup, Poly bushings
Full width 31 spline 8.8, trussed, spooled, 4.56 gears, disc brake swap
F250 brake master cylinder
2" drop shackles and stock Ranger 2" lift blocks
Repacked Explorer leafs
6" Rough County XJ coils
35" Baja Claws
9k winch
130 amp alternator
On board air
Exo in process
Dana 60/Sterling swap in process
Wheelbase - 99.75"
Crawl ratio - 69.27:1
RTI - 924
So here she is, my $700 B2.
Budget lift
Real lift
Broken D28, and the new D35 with 3.73s
Old 7.5 and new 31 spline 8.8 with L/S 3.73s
Old steering with lift
New ZJ steering setup
Stonecrusher radius arm extentions
Sliders
New rear bumper
New front bumper
Diff protector
More to bumper
4.0
4.0 in its new home.
Idle video
Half door
New tires
Caught on fire
Installed high lift
F250 shock towers
New D35 and 8.8 with 4.56s already installed
Aussied the front, welded the rear
Fenders cut for flexy XJ springs
D35 maxed out
And the flop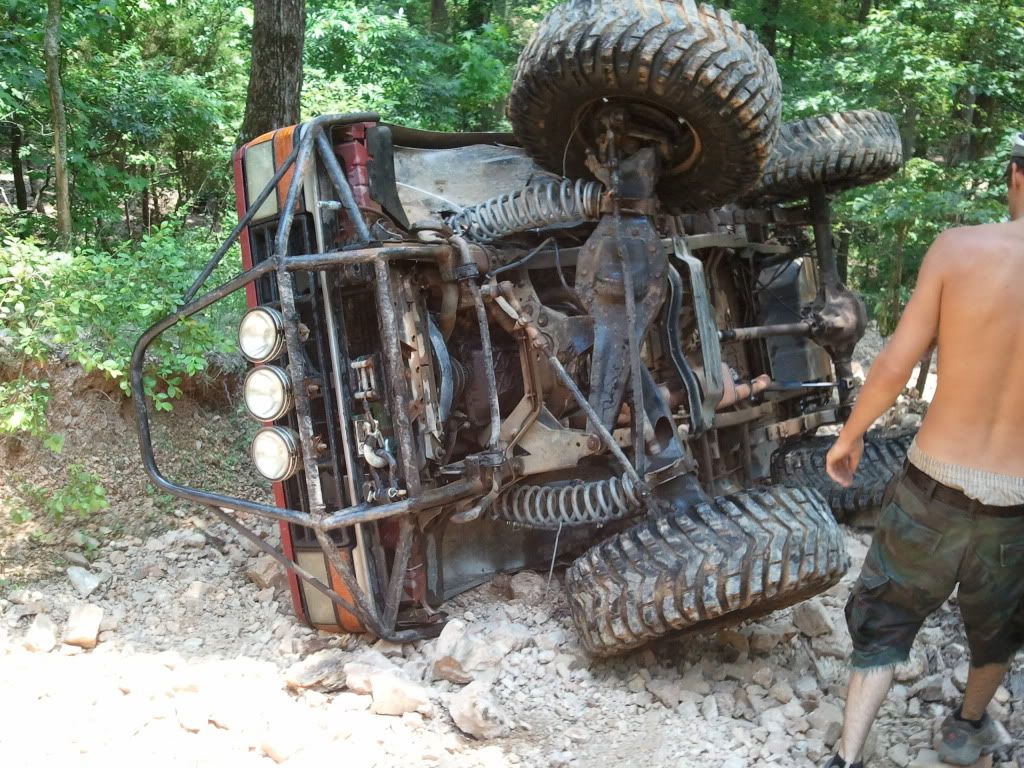 F250 master cylinder
New steering
Tube fenders
And then came the doubler
First trail after doubler I blew both hubs and cracked a lift bracket.
So I came across a high pinion D44 with 4.56s already installed.
One day solid axle swap
Then came the full width 8.8
Welded tubes, installed an Explorer disc brake setup with redrilled rotors, and installed a mini spool
Then the FM146 couldn't hold the 4.0 anymore. Rebuilt A4LD with oversized pan, shift kit, and 5R55E drum, pump, starter and bellhousing.
Auto ready to go in
New 8.8 in, moved back 3"
Fender cut