Discussion Starter
·
#1
·
This is another project that I'm working on, its my buddy's 94 ranger, its been sas'd with a fw 44 and 9". He recently swapped cabs to an 01 and wanted to do a V8 swap. So he called up the V8 swap expert (me) and wanted the mad scientist to perform the swap, since he was lost on the wiring part of it. After seeing my work in person, he knew I was the one for the job. He also is changing the interior color from tan to dark grey. The 01 cab was wrecked in the front, so it also needed a new core support. After weeks of searching, I finally found a good core support, and as it turns out its the same year as the cab, even has the same motor and trans (3.0/auto)...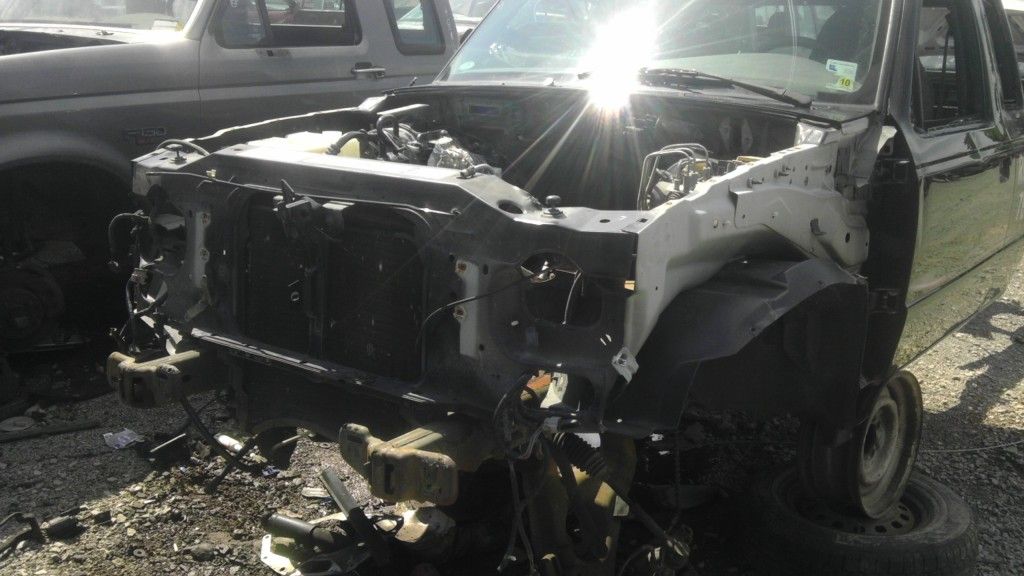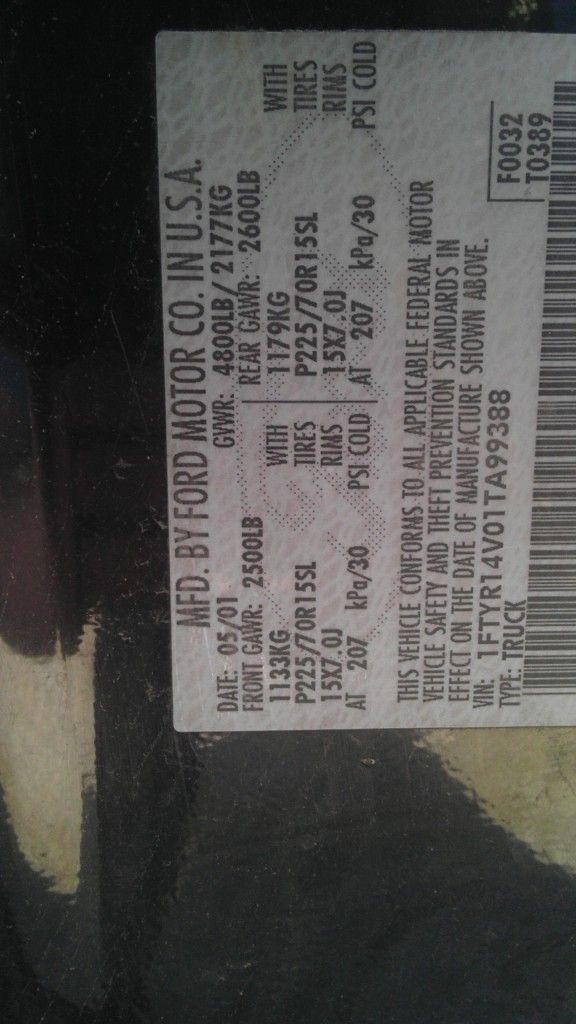 Here it is out and on the dolly...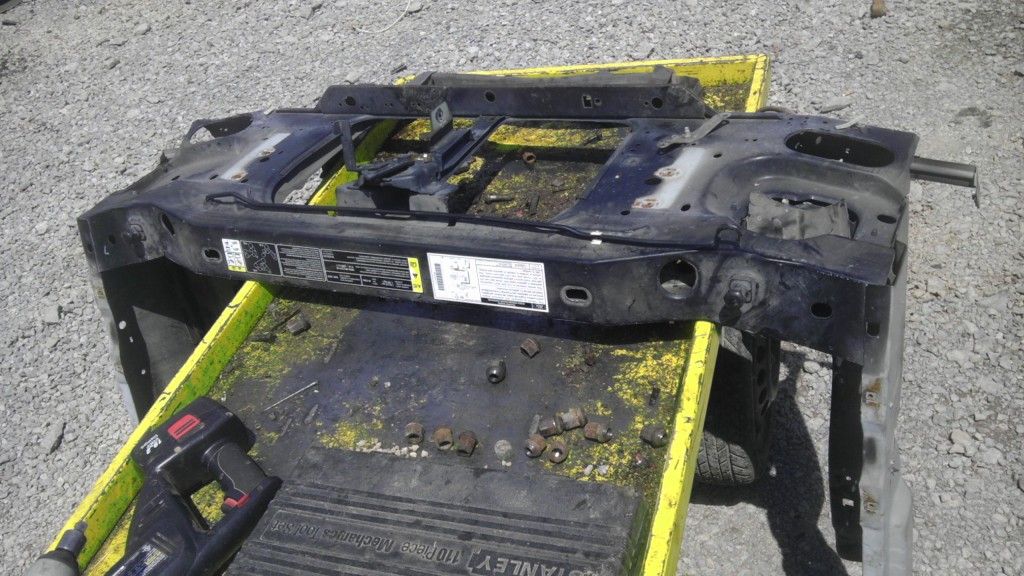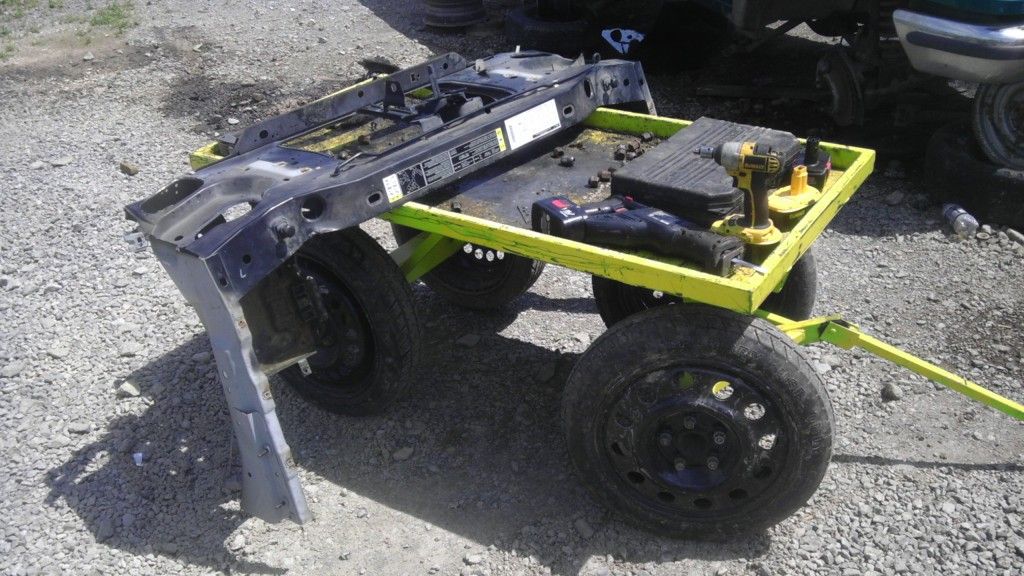 So that was pulled Friday. Today I decided to get the dash swapped, as it shouldn't take too long. Little did I know Josh decided I didn't have enough to do and made it even harder on me by taking every nut and bolt out of the dash frame except the four or five on the backside. Since it only has 7 bolts holding the dash to the firewall, I started pulling the dash...
Since I had to pull all the bolts out of the old dash, as Josh didn't save the bolts from the grey dash he pulled, I left the frame and wire harness in the truck...
.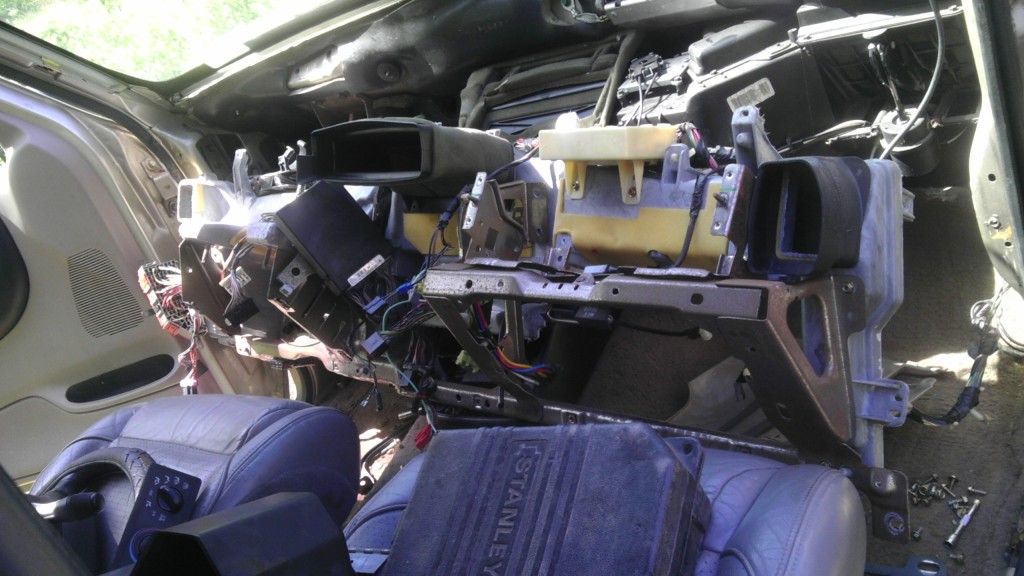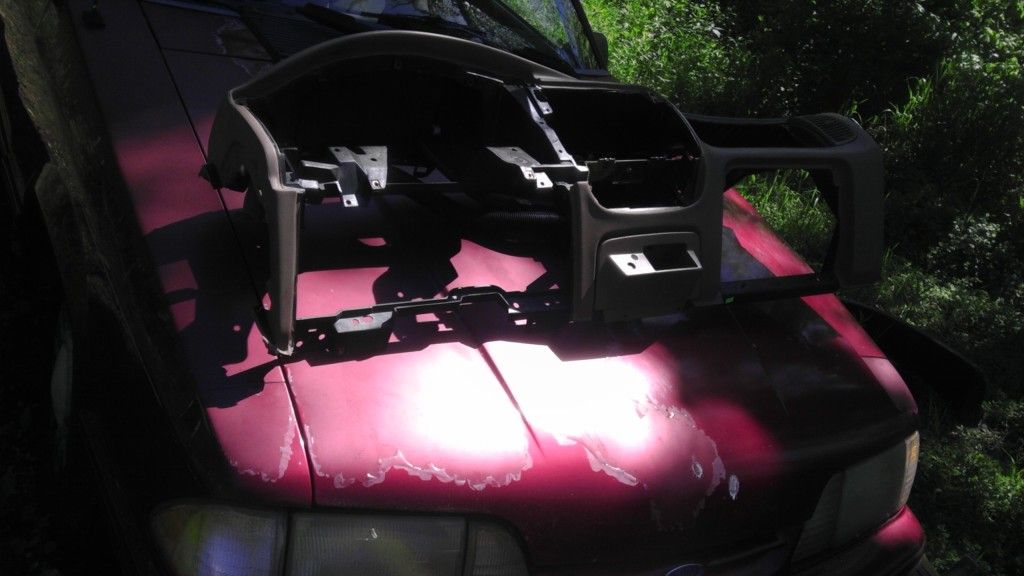 Finished pulling the grey dash pad from the frame...
.
Then after a few more hours of installing all the bolts back into the dash frame, the dash was swapped...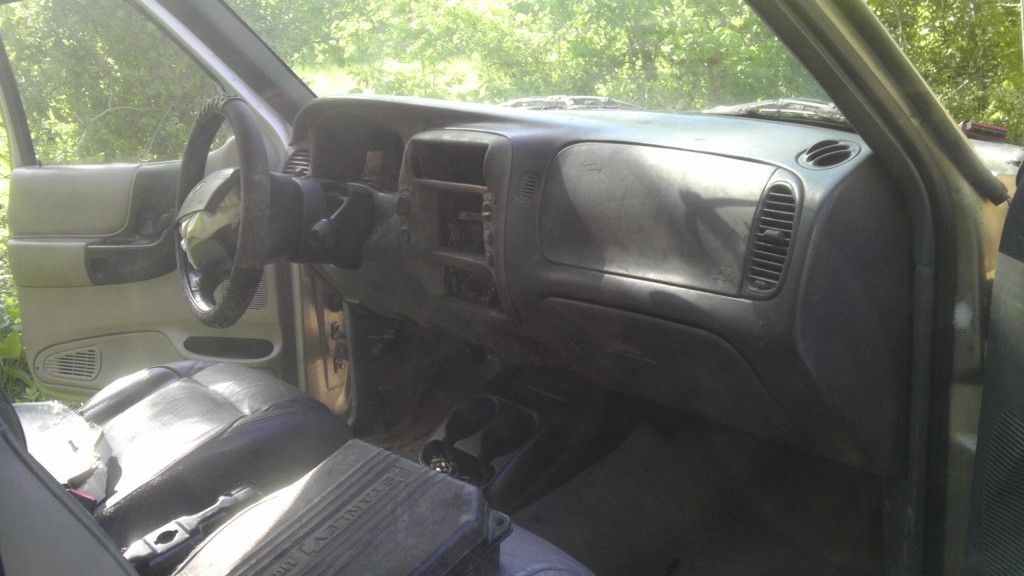 For those with good eyes, you will notice the instrument cluster is not installed. The cluster trim panel, knee panel, and radio bezel are just sitting there as I still need to swap the wires over for the tach. I stopped here for the day, as I'll be back on it Tuesday and swap the wires and install the cluster. Monday is grass cutting day.
As much extra work Josh cost me, I think the price of his winch will be enough restitution [twothumbs]
SVT