Discussion Starter
·
#1
·
Came home to find that my mother had purchased a 2011 fiesta to replace her SER altima. She got a new job recently the additional miles and cost of tires were getting to her....
anywho, I'm a bit of a gear head. I'm getting married in oct and the wife to be and myself are currently shopping for a house. The most important component of the house is the garage for both of our heavily modified cars.
I have an 03 mazda 6S(ford motor, mazda body panels, and some sort of mix created a pretty sweet ride. It has a mod or two......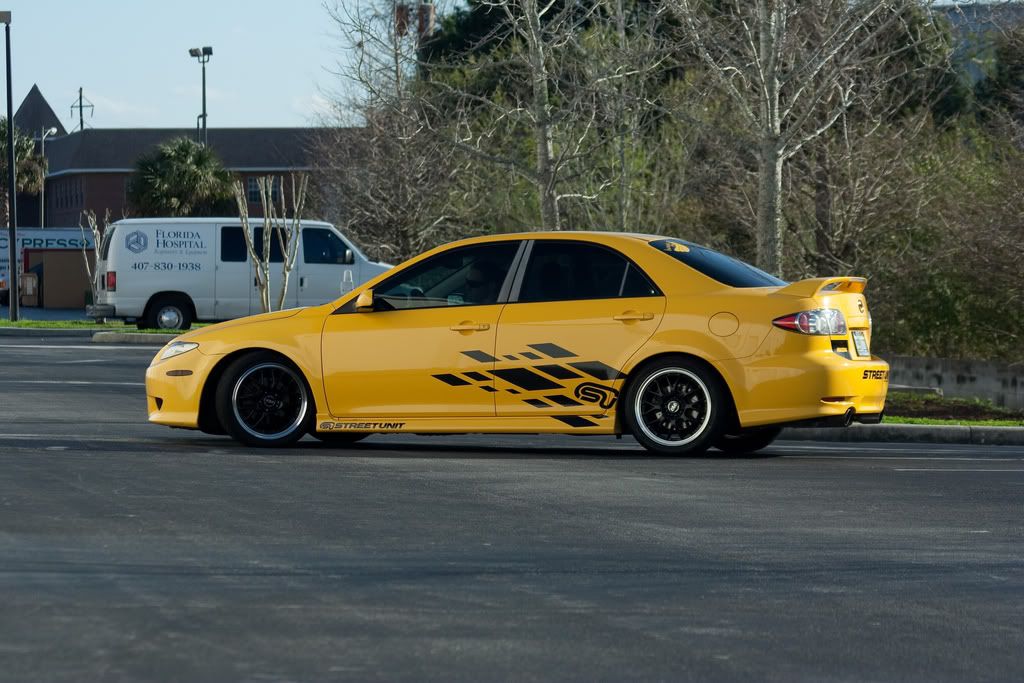 Ok so maybe a bit more than 2. Sponsored by streetunit and SURE performance for nearly a decade. Done parts testing for GTspec, sniper tuning, and superchips.
Brother is ASE certified ford mechanic and drags and road races his 03 mach1.
Wife to be has a G35 she is modifying, she just picked it up after selling her CA18DET swapped S13. She will sit with the car guys and have no problem correcting them and picking them apart. It really is a sight... though it can be a little tough on the ego at times.
Step dad blew up his 73 sprint at the track @ the 1/8th and still managed a 12:80 pass. thats the next project to fix and then work on the 1940 sedan he received as a gift. It runs, but it doesn't have any power and the 3spd column sucks.
Anyway enough about me, Very verse in turbo building, custom parts, and look forward to seeing what this community has to offer. Don't plan too much for mom's car other than tint, wheels, and maybe an intake.